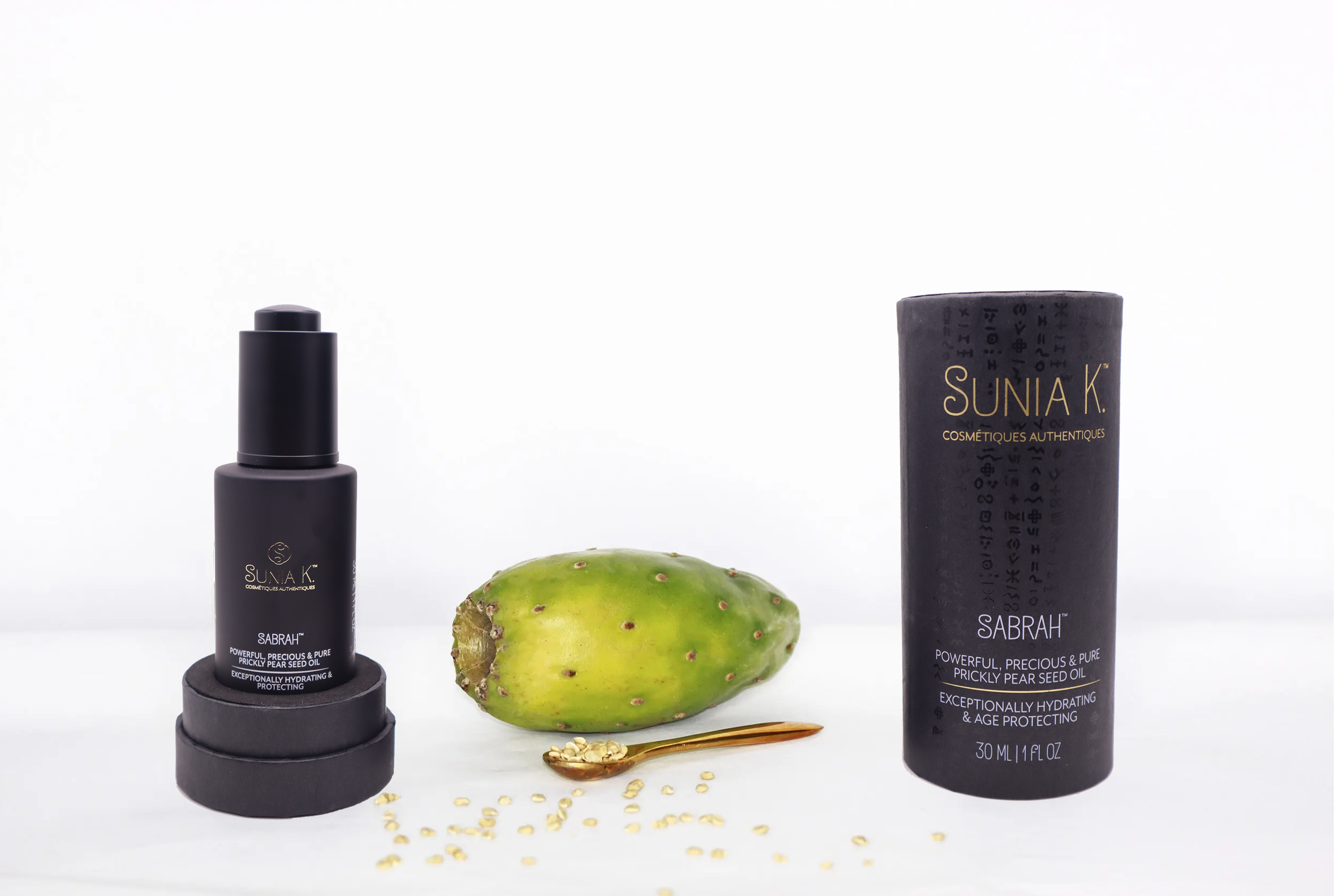 DISCOVER THE POWER OF OUR PRICKLY PEAR SEED OIL
Sourced Sustainably from Our Farm in Tunisia
Expertly Crafted in New York for Unrivaled Quality
EXPERIENCE OUR SIGNATURE BLEND
Experience the transformative power of Sabrah. Crafted to address a wide range of skin concerns, from aging signs to hydration, it's your go-to solution for radiant, nourished, and healthy skin. Dive deeper to understand the science behind its potency
NURTURE YOUR SKIN WITH LOVE
I crafted Sabrah, a potent, non-fatty, and easily absorbed skincare oil, to nourish and restore sensitive skin like mine. Sharing this creation with love, beauty, and authenticity. Discover the power of a product as pure and precious as you are."
— Sonia K., Founder & Passionate Advocate for Authentic Beauty
A global citizen with roots in Tunisia and a heart in New York, I am here to share the beauty secret that transformed my life.
WHAT OUR HAPPY CUSTOMERS SAY
"IN LOVE WITH IT!
I am absolutely in love with and committed to the Sabrah Prickly Pear Seed Oil and Rosewater facial spray. I have been using both products combined now for a while and my skin is the healthiest it has ever been. I have overall very dry skin and have had trouble finding a moisturizer that works longterm with my skin type. I have been using the oil and rosewater spray in the AM and evening and my skin is much brighter and has a nice, healthy glow. It's also much smoother and very soft :) Occasionally, I will add an extra step and mix the oil with an organic coconut oil before bed, especially around my eyes, to keep things even and smooth. I absolutely recommend these 2 products to anyone searching for a facial oil/moisturizer that they will keep as a staple in their routine, especially for those who are prone to dryness. The Sabrah oil is truly a timeless skin care essential."
Sara Anderson
REVIEW
This is the first time to use your products and i think your products really works on me.I have oily, sensitive skin and I have been using this oil just for few weeks and i can see the big difference on my skin. My skin is healthier than before since i have eczema last year.Your products are really amazing."
monica E.

"MY BEAUTY TRANSFORMER! LESS IS MORE!
I start to use Sunia K oil since Oct 2018 and I cant live without it! As I am approaching to 40, I used to visit dermatologist once a year for laser treatment to fix my uneven complexion. Thanks to Sunia K, now I cut my skincare rituals. Just Sunia K rose toner, moisturizer and Sunia K oil. Done! My friends are amazed at my tighened skin (they all wonder if i lost some weights. The fact is i did nothing and i gain some weights instead). I admit it tightens my skin and it looks less saggy now. Thank you! Super value for money!"
Grace H.
"HIGHLY RECOMMENDED!
As an African American woman in her early 40's caring for my skin has become a top priority. Luckily for me I have been introduced to Sunia K Sabrah oil and Rose water. Within one week of using the products i saw a significant change and a glow to my skin! The Sabrah oil moisturizes my skin and the Rose water hydrates and refreshes my skin leaving my skin looking and feeling amazing!! If i could give these products 10 stars i would!. "Thank You Sunia K!!
Nina Lewis
"SIMPLIFY MY SKINCARE ROUTINE YET EFFECTIVE!
I am in my late 30s and have 2 kids. I don't have too much time spent on skincare everyday as i am occupied with my work and my kids. Since I have been using Sunia K Sabrah, it hydrates my skin and it is not greasy at all (pretty light in terms of the texture). I have been using many other brands like UMA, May Lindstrom, etc, I used to have whiteheads or lipids around my eyes whenever I use facial oils. It never happens on Sunia K Sabrah. Last but not least, the pores around my nose are getting smaller (I have been trying every means to minimize it but in vain, like laser treatment, etc)!! Thanks Sunia K, it makes my life easier and it is very effective! Merci beaucoup!"
Michelle H.
"HOLY GRAIL FOR MY 4-YEAR-OLD BOY! SOOTHE HIS ECZEMA EFFECTIVELY!
We live in Hong Kong and the weather is pretty humid. Since March 2019, eczema was back to attach my 4-year-old son (as Sunia K toner and Sabrah soothes my eczema months ago), I put my faith in the bottles and try it on my son. Voila! after continuous applying toner and oil on my son's arms and legs for 1 week, the eczema is gone! (without using steroids cream!!!!!) To be frank, at the beginning, I wonder if it can be applied on my kid as he is very young. But I believe it is truly organic and apply it on my son for trial, to my surprise, it works very effectively on him! I understand there are many "organic" toners in the market and I have been trying many other brands, I would say Sunia K Rose Water is absolutely value-for-money! "
Mrs Luk
PHENOMENAL PRODUCT!
The quality of this prickly pear oil is outstanding, and I absolutely LOVED using it on my face. I can't recommend it enough!
Max Goldberg

Our Promise: Potent Product, Empowered Communities, and a Nourished Earth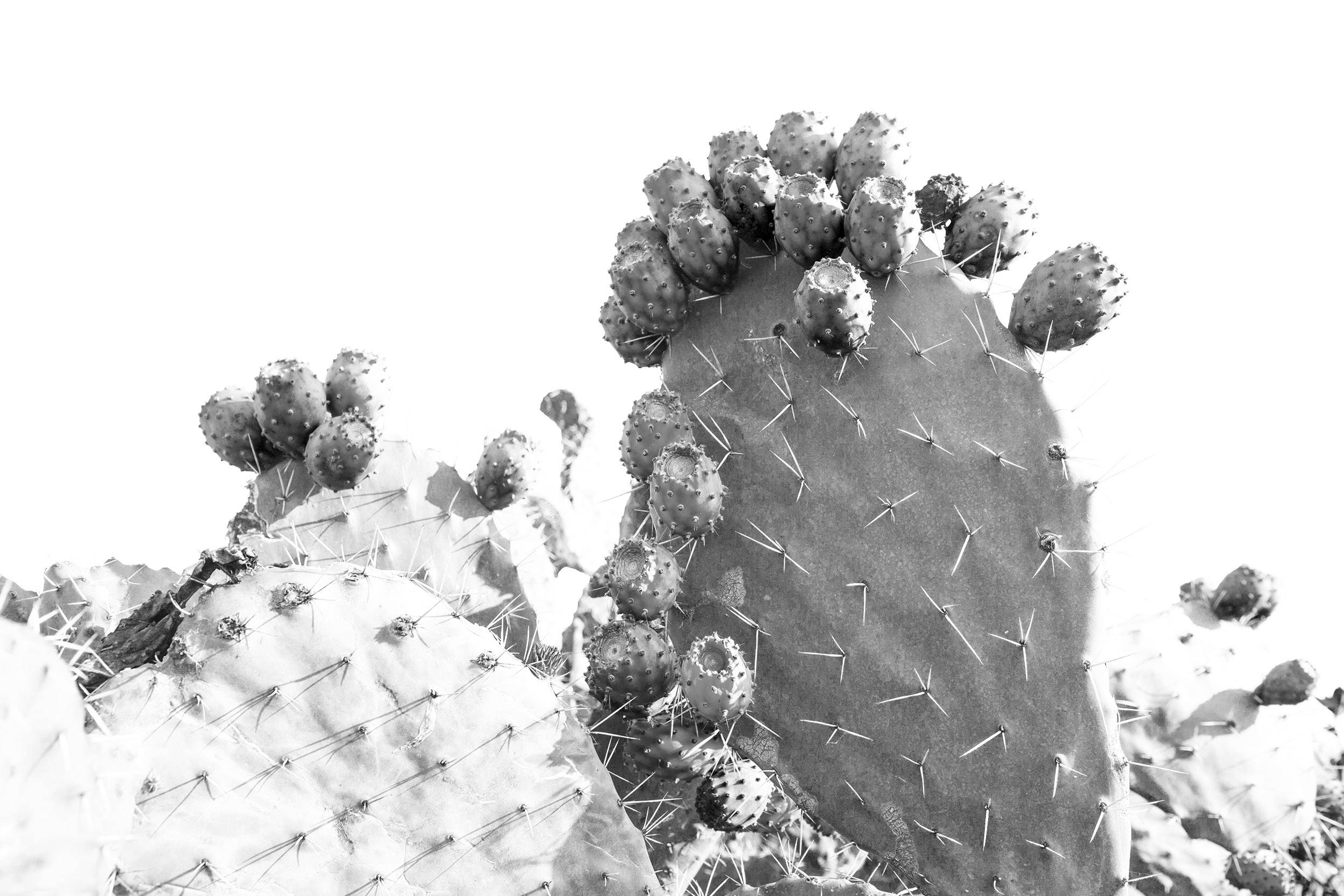 COMMITTED TO SUSTAINABILITY
Discover how we maintain the delicate balance between premium skincare Oil and eco-responsibility from our certified Eco-growing practices to our recyclable packaging.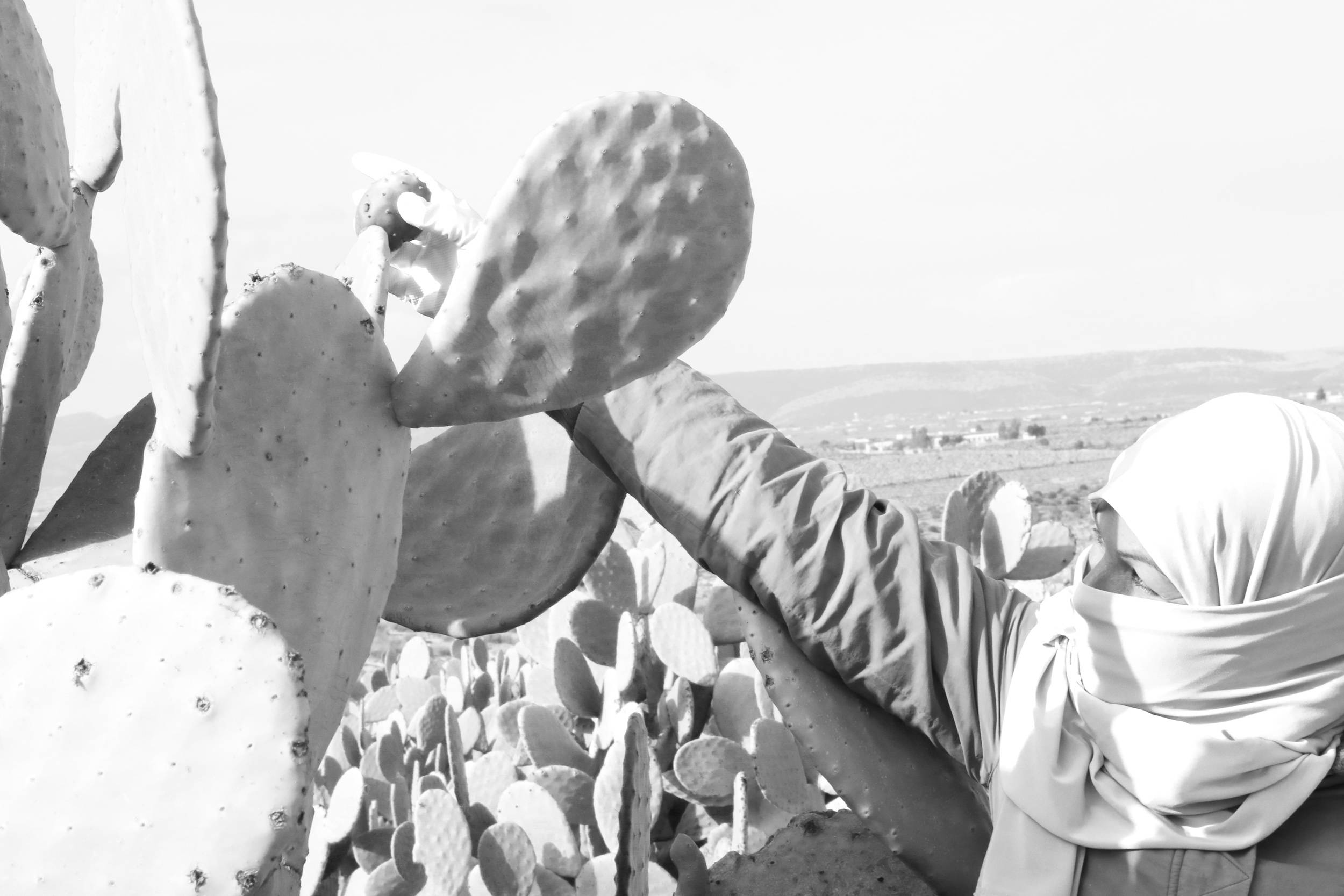 EMPOWERING COMMUNITIES, ONE BOTTLE AT A TIME
With every purchase, you support the employment and upliftment of Women & Men in one of Tunisia's most deprived areas, fostering a future of hope and opportunities. Together, we can make a difference.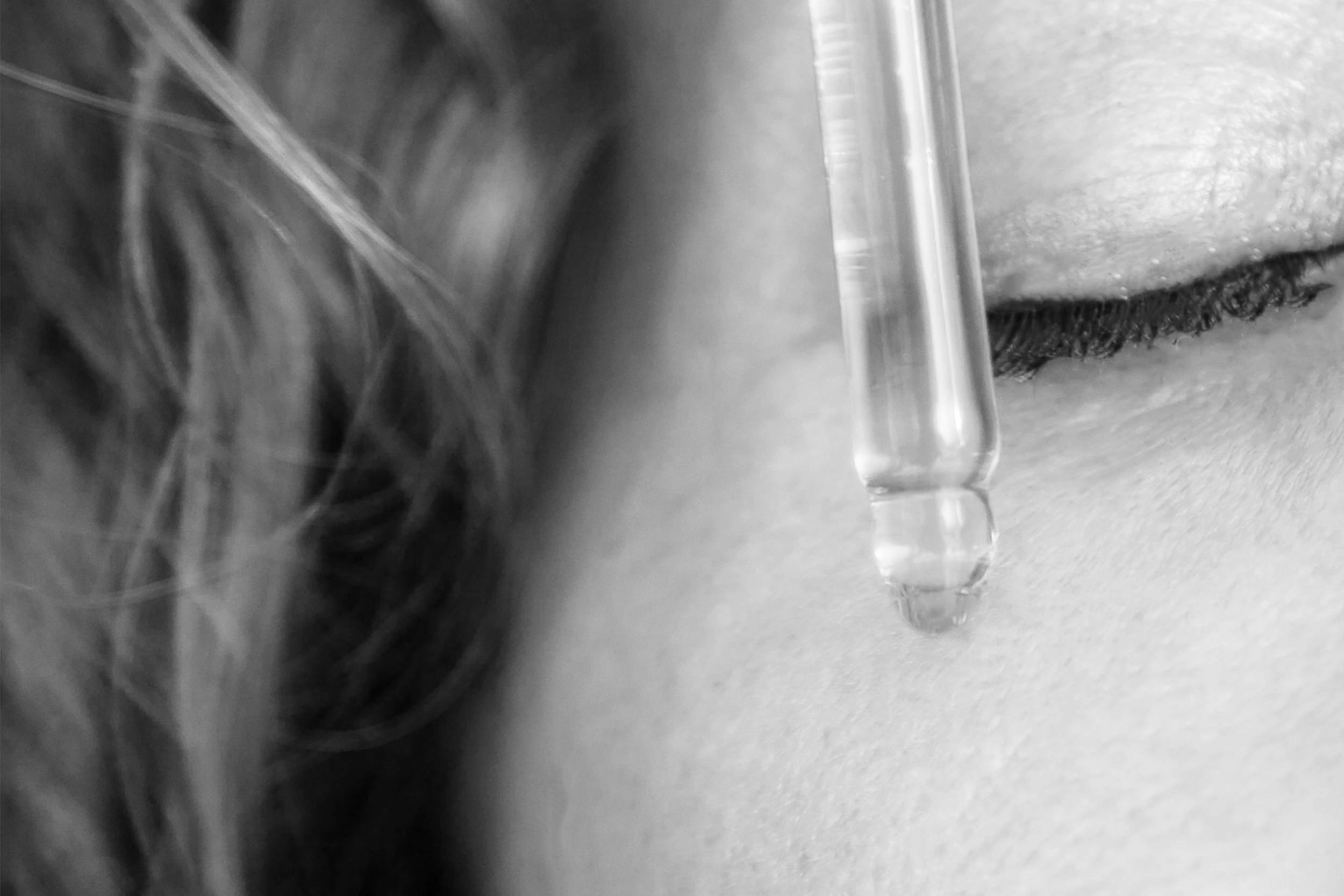 POWERFUL, PRECIOUS & PURE BEAUTY
Powerful
Experience Sabrah™, the powerhouse of skincare oils, fortified with vitamins and essential fatty acids to shield and nurture your skin. It's more than an oil; it's your powerful ally against signs of aging.

Precious
With each drop of Sabrah™, experience the luxury derived from a rare abundance of prickly pear seeds. It's more than a skincare oil; it's a treasure in your daily skincare ritual.
Pure
Sabrah™ is the pure embodiment of the pristine extraction methods pioneered by the original creators of prickly pear seed oil. It's not just organic; it is a pledge to bring authentic purity to your skincare routine.
Also known as Prickly Pear Seed Oil, Cactus Oil, Barbary Oil
100% Organic Facial Oil
Antioxidant-rich: Sabrah™ boasts a high concentration of antioxidants, defending your skin against environmental aggressors and preventing premature aging.
Vitamin E: Contains 150% more Vitamin E than Argan oil, renowned for its moisturizing and anti-aging properties.
Essential Fatty Acids: With 60% Linoleic Acid and 20% Oleic Acid, it supports skin barrier repair and maintains hydration.
Rich in Phytosterols & Polyphenols: These components soothe the skin, reduce redness, and promote a youthful appearance.
Exclusive Production: Only 5% of the extracted Prickly Pear seeds are utilized, underlining its rarity and precious nature.
Labor of Love: It takes 110 pounds of fruit and half a day's labor to craft a 50 ml bottle, reflecting the meticulous attention and care invested in each drop.
100% Prickly Pear Seed Oil: Also known as Barbary Fig Seed Oil and Cactus Fig Oil, it stands as a symbol of purity in skincare.
Cold-Pressed Extraction: The seeds are carefully separated from the fruit, cleaned, dried, and stored, ready to be cold-pressed on demand, preserving the oil in its purest form.
Your Gateway to Skin Nourishment and Beauty Secrets
Embark on a journey with us as we unveil coveted skincare tips and beauty secrets from corners of the globe. In the #BeAtEase Blog, we share:
Skin Care Tips: Discover actionable tips to elevate your skincare routine, bringing out the natural radiance of your skin with the nourishing touch of Sabrah™.
Beauty Secrets from Around the World: Delve into age-old secrets and beauty rituals practiced worldwide, and learn how to incorporate them into your regimen for enchanting results.
And More: Stay tuned for an exciting array of content that spans beyond skincare, touching upon holistic well-being, beauty trends, and the art of living beautifully, inside and out.
Join the #BeAtEase Community
Become a part of our community, share your experiences, and embark on a beautiful journey towards skin that is as precious, pure, and powerful as Sabrah™.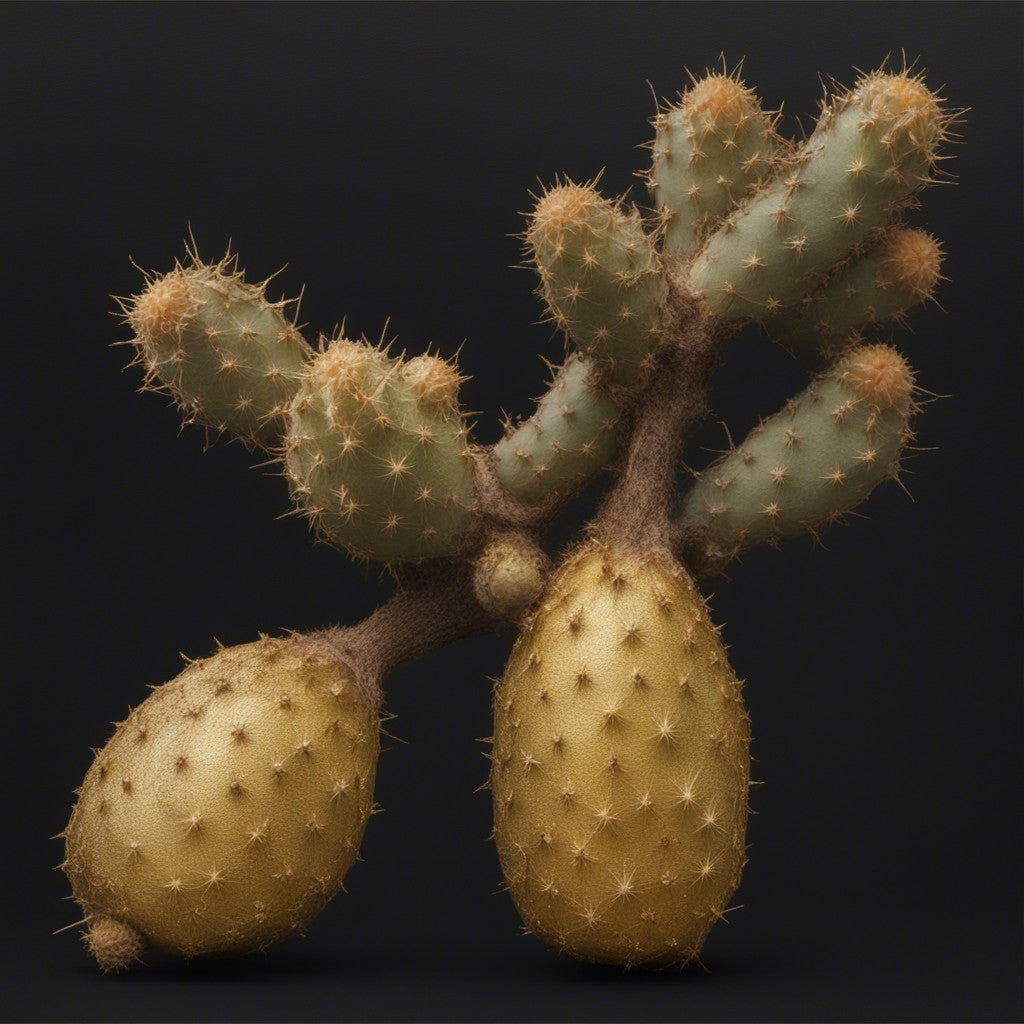 Unveiling the Power of Prickly Pear Seed Oil: Your Gateway to Radiant Skin   In the ever-evolving world of skincare,...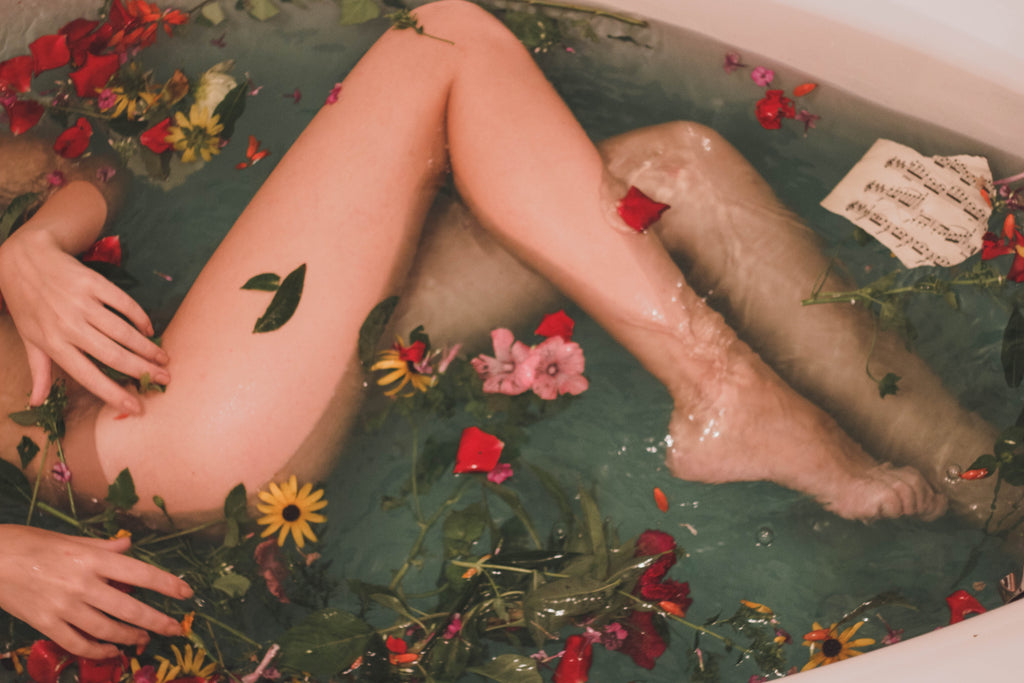 It's hard to ignore all the amazing press and attention prickly pear seed oil has been getting. And truthfully, it's...