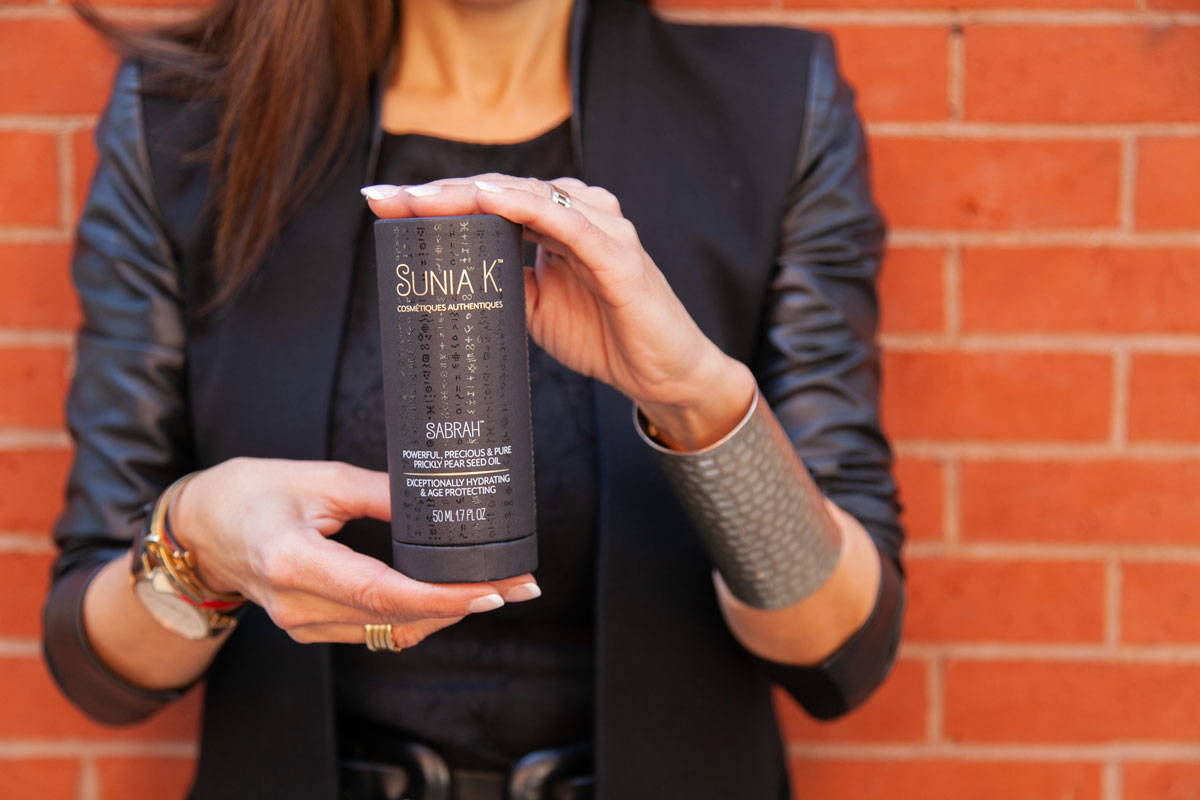 SABRAH™, OUR UNIQUE PRICKLY PEAR SEED OIL

A potent ingredient from our farm in Tunisia meticulously batched in New York
I love using both items. Sabrah, although oil based, is so easily absorbed by skin. The skin feels so soft and moisturised. After using for a month, the fine lines reduced gradually. Rose water is a very good product too. It is a mosturised toner with a very decent smell of rose. I keep a bottle at home and a bottle at office and use it whenever my skin feels a little dry. I recommend to my friends and they also love the products. Sunia is very nice and friendly. She will answer any question about the products and share skin care tips. I am so glad that my friend introduced this product to me.


As an African American woman in her early 40's caring for my skin has become a top priority. Luckily for me I have been introduced to Sunia K Sabrah oil and Rose water. Within one week of using the products i saw a significant change and a glow to my skin! The Sabrah oil moisturizes my skin and the Rose water hydrates and refreshes my skin leaving my skin looking and feeling amazing!! If i could give these products 10 stars i would!.Thank You Sunia K!!

READ MORE

WHAT insiders SAY ABOUT US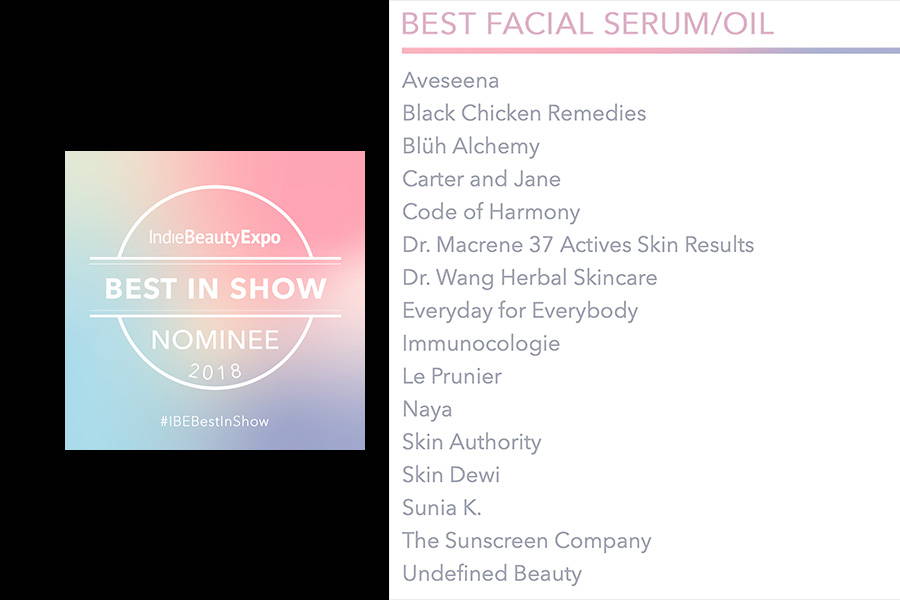 WHAT INSIDERS SAY ABOUT US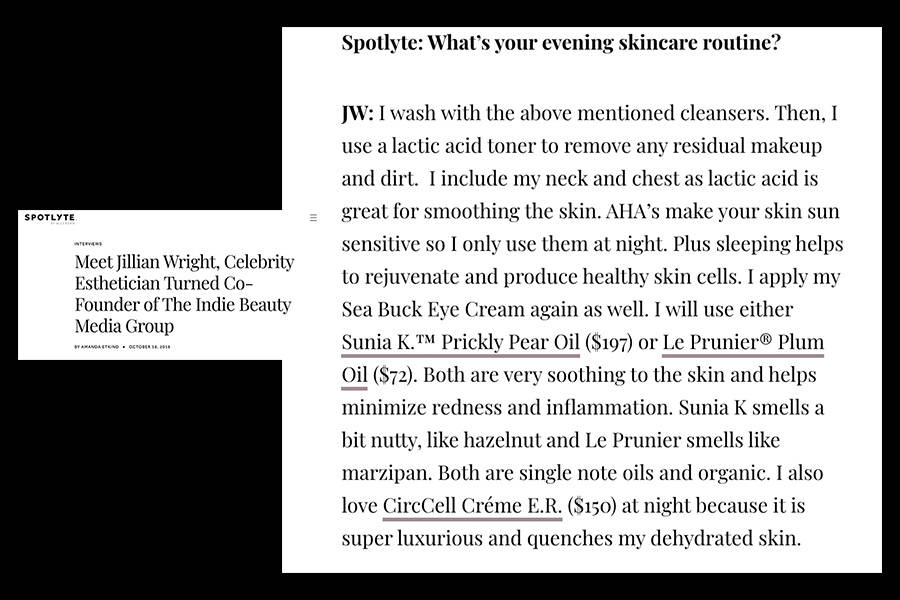 WHAT INSIDERS SAY ABOUT US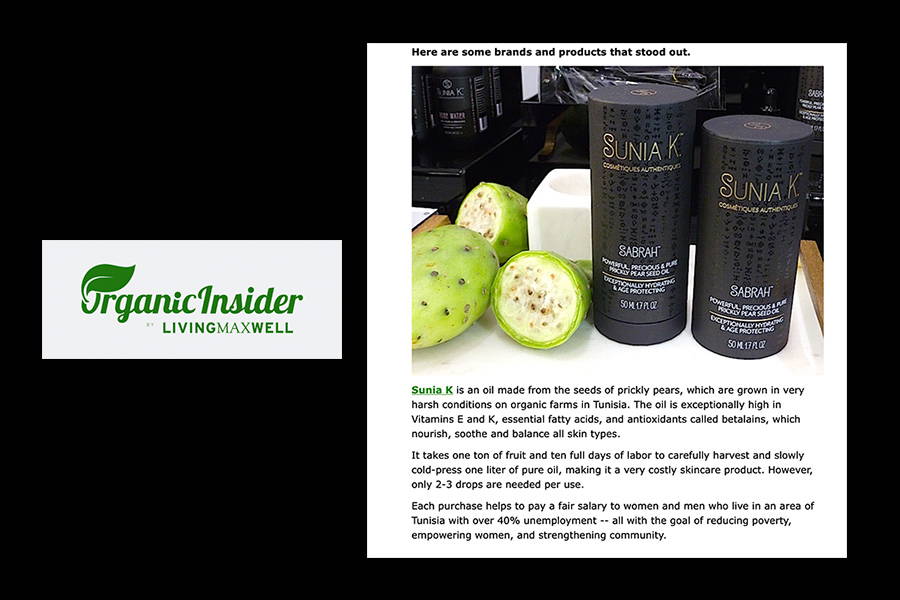 Love yourself, EASE your skin
Having psoriasis myself, I have a continued need for a powerful, non-fatty & easily absorbed skincare oil. This Prickly Pear seed oil has helped me keep my sensitive skin nourished and restored. It is Powerful, Precious & Pure just like we are! Read our story and you will understand why I share it with you with love, beauty, and authenticity.

Sunia K. Msc. Founder
A French born, Tunisian Expat, Canadian Citizen, New York adoptee!


Also known as Prickly Pear Seed Oil, Cactus Oil, Barbary Oil
100% Organic Facial Oil
A unique ingredient exceptionally rich in antioxidants, vitamins & nutrients • Contains 150% more Vitamin E than
Argan Oil
• Extremely high percentage of Linoleic Acid (60%) & Oleic Acid (20%) • Abundant amount of Phytosterols & Polyphenols.
As only 5% of the Prickly Pear seeds that are extracted are used to create this Precious Oil, 110 pounds of this fruit is needed in addition to a half a day of labor to produce this bottle of 50 ml. Which makes it the most costly, luxurious and powerful oil on the market.
100% Prickly Pear Seed Oil (also known as Barbary Fig seed Oil, Cactus Fig Oil). The Prickly Pear contains 150-300 seeds that are separated carefully from the fruit, cleaned, dried, stored & are cold pressed on demand.
Light-weight & penetrates easily without greasy residue which benefits all skin types to retain moisture. Particularly intense to protect against signs of aging such as wrinkles, loss of elasticity & environmental impairment to keep your skin fresh, radiant & nourished. Free radical scavenger & antioxidant properties help skin rebirth. Addresses concerns of redness, hypersensitivity, dark spots as well as dehydration issues of the mature or damaged skin by profoundly hydrating & softening.
Our originating farm is a certified Eco-grower. The packaging uses 50% recycled paper and is recyclable itself. We do our best to do business with eco-responsible companies.
You help address unemployment & poverty issues in one of the most deprived areas in Tunisia where there is more than 40% unemployment. Currently, ten people work one full day to produce one liter of Sabrah's Oil. With your use of this product and our contribution of 5% of our profit, we can play a small part to elevate unemployment and poverty.By purchasing this product, you empower Women Entrepreneurship.

It's hard to ignore all the amazing press and attention prickly pear seed oil has been getting. And truthfully, it's...
Prickly Pear Seed Oil for Skincare Believe it or not, cacti are making their way into our skincare routine. Yes,...