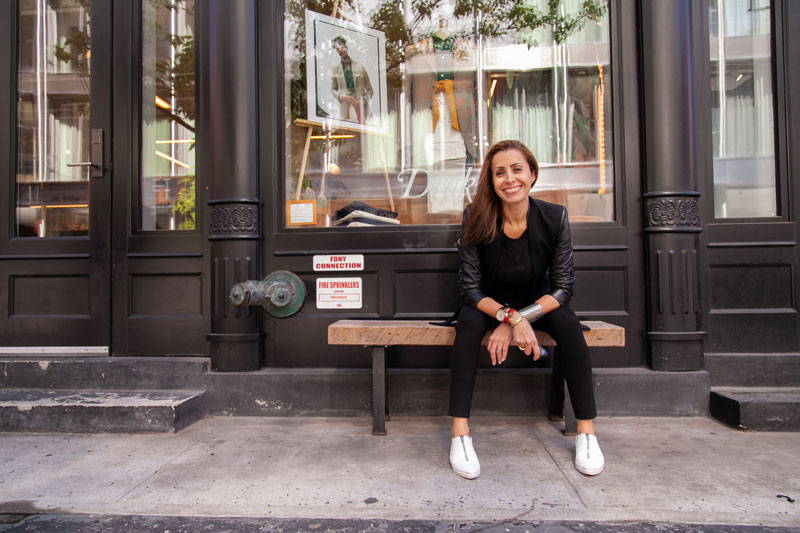 about THE BARBARY BRAND FOUNDER
As a busy working woman trying to prevent flare-ups of psoriasis, I have an ongoing need for skin care that is effective, natural, and simple to use. Sabrah™ is a non-greasy, quickly absorbed oil that instantly nourishes and restores my sensitive skin. It is Powerful, Precious & Pure—just like we are!
I first heard about this oil in 2007 while living in Montreal with its harsh winters, trying to heal from the worst outbreak of psoriasis I'd ever had. Like so many women, I felt stressed and worn down because I was taking care of everyone but myself. I tried traditional medications and expensive beauty creams. They didn't help.

My skin was demanding that I take better care of myself inside and out. As I gradually changed my diet, exercise, wardrobe, household and beauty products, I began to heal. I tried applying argan oil, rosehip oil, Neroli oil, many types of marrocan oil and many other seed oil to reduce my skin's inflammation, but it stained my clothes and brought little relief.

Psoriasis EVOLUTION OF THE FOUNDER before and after prickly pear Seed oil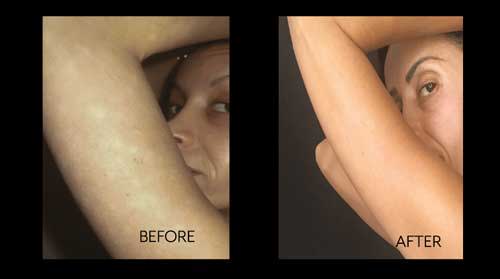 Discovering Prickly Pear Seed Oil
Then I heard about a new, lighter oil that was extremely rich in vitamin E and essential fatty acids, extracted from the seeds of the Opuntia Ficus-Indica or prickly pear cactus (also known as Desert Figs, Cactus Figs or Barbary Figs). Growing up in Tunisia, we ate the antioxidant-rich prickly pear fruit in the summer to stay healthy and hydrated. Berber Women were used macerate the fruit and seeds together for a skin treatment to combat harsh sun and winds.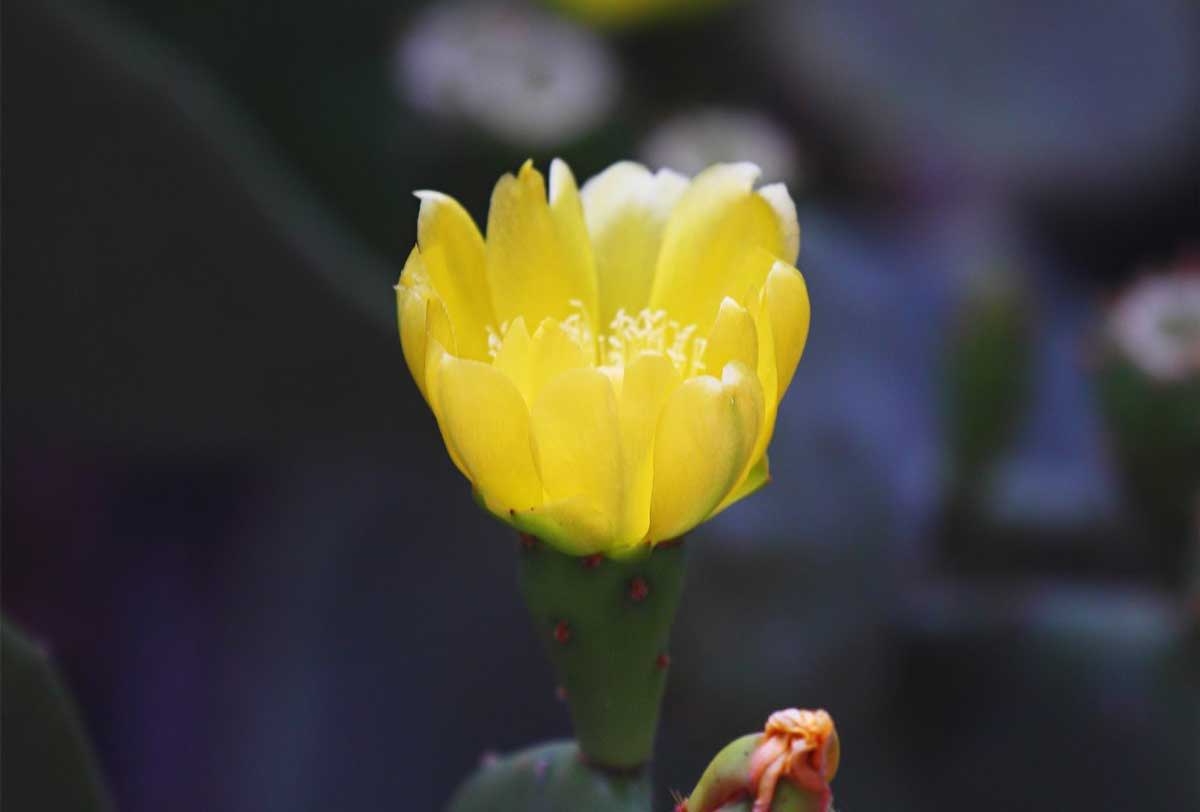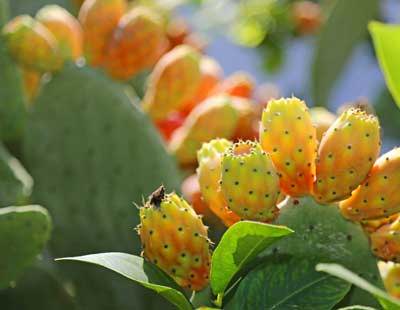 Now, prickly pear seeds were being separated from the fruit and cold-pressed to produce a pure oil that was quickly absorbed but reported to be remarkably healing. I was surprised to learn that the oil's highest quality source was an organic farm in Tunisia less than 40 miles from my childhood home. I was also surprised to find out that the prickly pear's seeds contained so little oil that it took one ton of fruit and ten full days of labor to harvest and extract one liter of oil— the reason for its concentrated nutrients and higher cost.

I knew that to keep taking care of my family, I needed to take better care of myself: I decided to splurge and bought one small bottle to test.
Deeply Nourishing & Effective
Though I used only a few drops on my face and body, I discovered that this precious oil quickly nourished and hydrated my sensitive skin. I actually felt and looked healthy and radiant. The oil left no clothing stains and took seconds to use, compared to the time-consuming regimens I'd tried before. After one year of daily use (along with other healthy lifestyle changes), my skin's texture became soft and smooth, and my psoriasis decreased from covering 30% of my face and body to 2%.

As I researched the prickly pear seed oil's astonishing properties and experienced its benefits firsthand, I became inspired to share it so that women everywhere could feel more at ease with themselves and their natural beauty, just as I have.
Beginning with Sabrah™ – named for the Hebrew word for prickly pear – Sunia K. Cosmétiques Authentiques will bring you powerful, precious and 100% pure cosmetic oils that are sustainably sourced from around the world.
After years of benefitting from Sabrah™, I am now delighted to share it with you in the spirit of Love, Beauty and Authenticity—
#beateasewithmyself #beatease #biendansmapeau (Be at ease with my self/ Comfortable in my skin)

Sunia K. , Msc.