FEATURES & BENEFITS of Prickly Pear or sabrah oil
*Sabrah means prickly pear in Hebrew
Do you know why you need Sabrah or prickly pear seed oil in your daily routine? Because you need Essential Fatty Acids to keep your skin healthy and you get it purely and directly from a Facial Oil. Each oil for face has its composition and its benefits. Sabrah Oil has a tiny molecule, and its specific structure makes it stand aside. You do not need much to get the benefits, 1 to 3 drops every facial application and your bottle of 50 ml can last up to 6 months.

Refresh, pamper and nourish your skin in a single step with one highly potent botanical: Sabrah.
Our light-weight prickly pear seed oil is sustainably sourced from our eco-certified organic grower in Tunisia, known as the ideal climate to grow prickly pears. Sabrah Oil absorbs quickly into your skin, leaving no greasy residue, yet packs so many nutrients into each drop that some skin care experts are calling it 'Liquid Gold'.
Sabrah Oil is exceptionally high in Vitamins E and K, essential fatty acids, and powerful antioxidants called betalains that nourish, soothe and balance all skin types, especially dry, mature skin and hypersensitive skin. You can read more about its composition here.Tunisians love to eat the antioxidant-rich prickly pear fruit to stay healthy and hydrated during the summer. Just as the cactus has evolved to protect itself from dryness and heat, the oil from its seeds offers a similar defense, resulting in skin, hair and nails that are smooth and moisturized.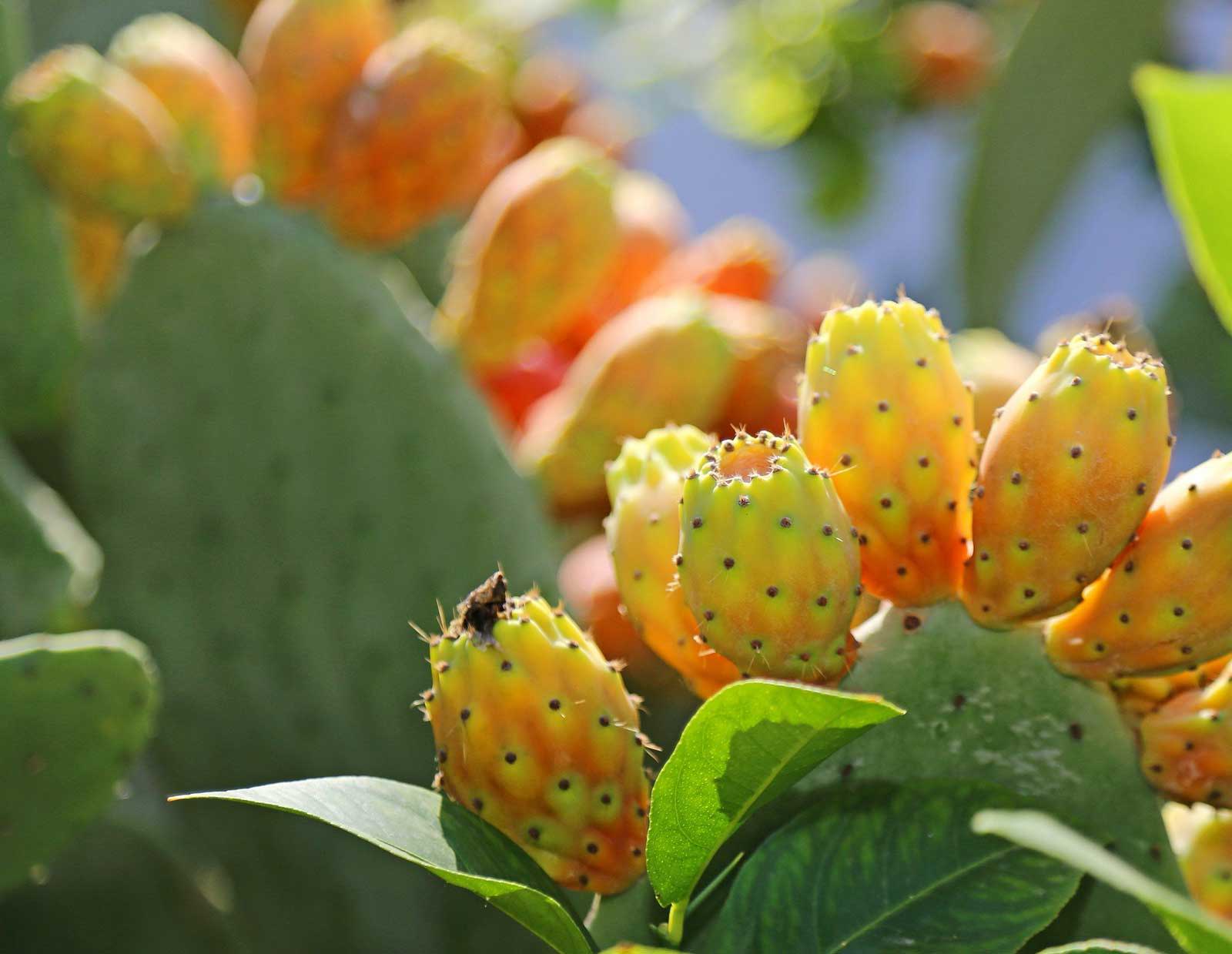 Prickly pear seed oil has been shown to:

Hydrate, moisturize, soften and plump dry & mature skin


Prevent and reduce wrinkles, dark spots and sun damage


Brighten under-eye circles


Calm overactive sebum glands to reduce acne


Soothe the itch and irritation of eczema, psoriasis and rosacea


Reduce redness and hypersensitivity, and


Instantly help skin look and feel fresh, radiant and nourished.

Because prickly pear seeds are only 5% oil, it takes one ton of fruit and ten full days of labor to carefully harvest and slowly cold-press one liter of pure oil— making it the most costly skincare oil to produce but one that contains the most concentrated nutrients for your skin. Only 2-3 drops are needed for each use.

You purchase helps to pay a fair salary to women and men who live in an area of Tunisia with over 40% unemployment, reducing poverty, empowering women, and strengthening community.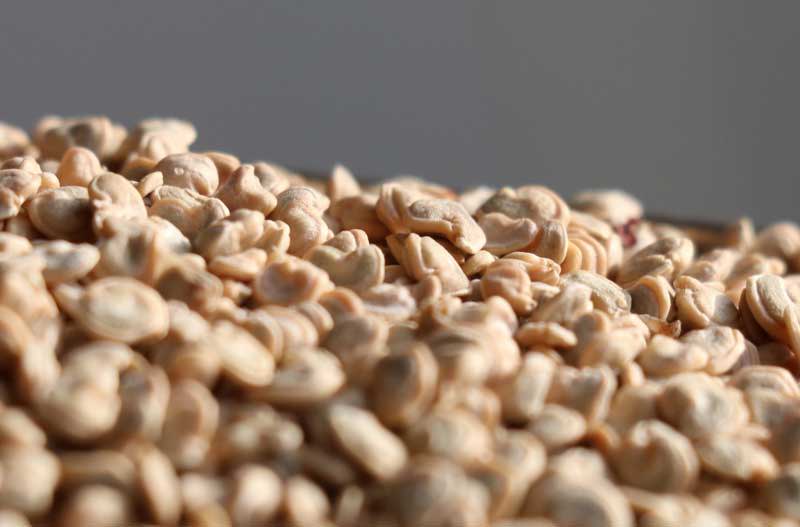 Unlike the strong-smelling cheaper brands that are often macerated with cactus flowers or fruits or extracted with chemicals to save costs, Sabrah Oil is 100% pure cold-pressed seed oil. Its light, nutty scent may remind you of sun and fresh-cut hay.
Ingredients: 100% Opuntia Ficus Indica Oil*
*Certified Organic, First Cold-Pressed on Demand.
Our Guarantee: All Sunia K. cosmetic oils are 100% pure and natural, sustainably sourced and packaged, and fairly produced. We have never and will never test products on animals.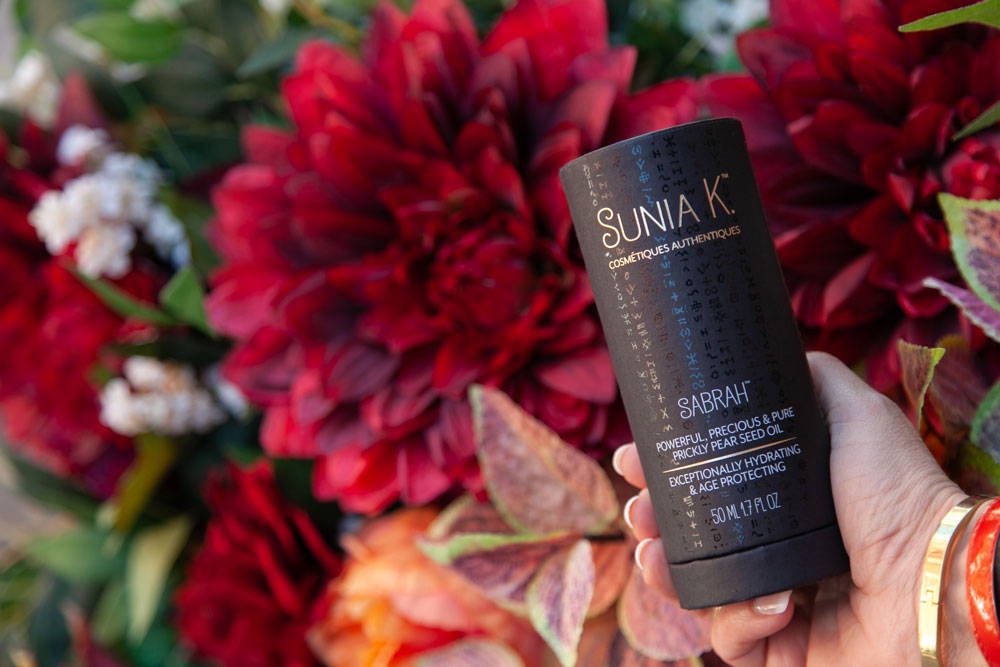 Gently smooth 1-3 drops on face, neck or body, including lips and around eyes. · The 50 ml bottle can last up to 6 months if used as suggested ( 1-3 drops for each facial application). It's 30$/month.


Can be used morning, evening, and in between. Especially restorative during the night.


May be added to your regular skin care routine.

Refresh your face or sooth sensitive areas by smoothing a drop of oil into skin throughout your day.


Add a few drops of Sabrah Oil to a carrier oil like sweet almond or coconut. Massage into skin to enjoy a wonderful whole body treatment.

Smooth into nails to boost strength and shine.


To revitalize dry hair with split ends, apply a few drops to your hair from roots to ends, leave in for 30 minutes, wash and rinse.

Sabrah oil or prickly pear is also known as Desert Fig, Cactus Fig, or Barbary Fig Seed Oil

REVIEW OF SABRAH AND ROSE WATER
As an African American woman in her early 40's caring for my skin has become a top priority. Luckily for me I have been introduced to Sunia K Sabrah oil and Rose water. Within one week of using the products i saw a significant change and a glow to my skin! The Sabrah oil moisturizes my skin and the Rose water hydrates and refreshes my skin leaving my skin looking and feeling amazing!! If i could give these products 10 stars i would!. Thank You Sunia K!!
READ ALL PRICKLY PEAR SEED OIL REVIEWS AND ROSE WATER REVIEWS

Review of Sabrah and rose waterI love using both items. Sabrah, although oil based, is so easily absorbed by skin. The skin feels so soft and moisturised. After using for a month, the fine lines reduced gradually. Rose water is a very good product too. It is a mosturised toner with a very decent smell of rose. I keep a bottle at home and a bottle at office and use it whenever my skin feels a little dry. I recommend to my friends and they also love the products. Sunia is very nice and friendly. She will answer any question about the products and share skin care tips. I am so glad that my friend introduced this product to me.

READ ALL PRICKLY PEAR SEED OIL REVIEWS AND ROSE WATER REVIEWS