FEATURES & BENEFITS OF PRICKLY PEAR OR SABRAH *
*SABRAH OR PRICKLY PEAR IS ALSO KNOWN AS DESERT FIG, CACTUS FIG, OR BARBARY FIG
WHAT IS SABRAH?
Sabrah, which translates to Prickly Pear in Hebrew, and is alternatively known as Barbary Fig or Cactus Fig, heralds originally from the Americas. Its journey transcended borders, finding a rich cultivating ground in regions of Tunisia, North Africa, owing to the local environmental conditions characterized by rocky terrains and dry temperatures.
In Tunisia, where the best of this superfood thrives, either growing spontaneously or cultivated in farms, it is cherished as a seasonal treat during summer, referred to affectionately as "The Fruit's Sultan." This robust plant's unique metabolism allows it to flourish in harsh environments, offering nutritious fruits and stems consumed worldwide.
In homage to its grandeur, we christened our signature product, the Sunia K.™ Prickly Pear Seed Oil, as "SABRAH™."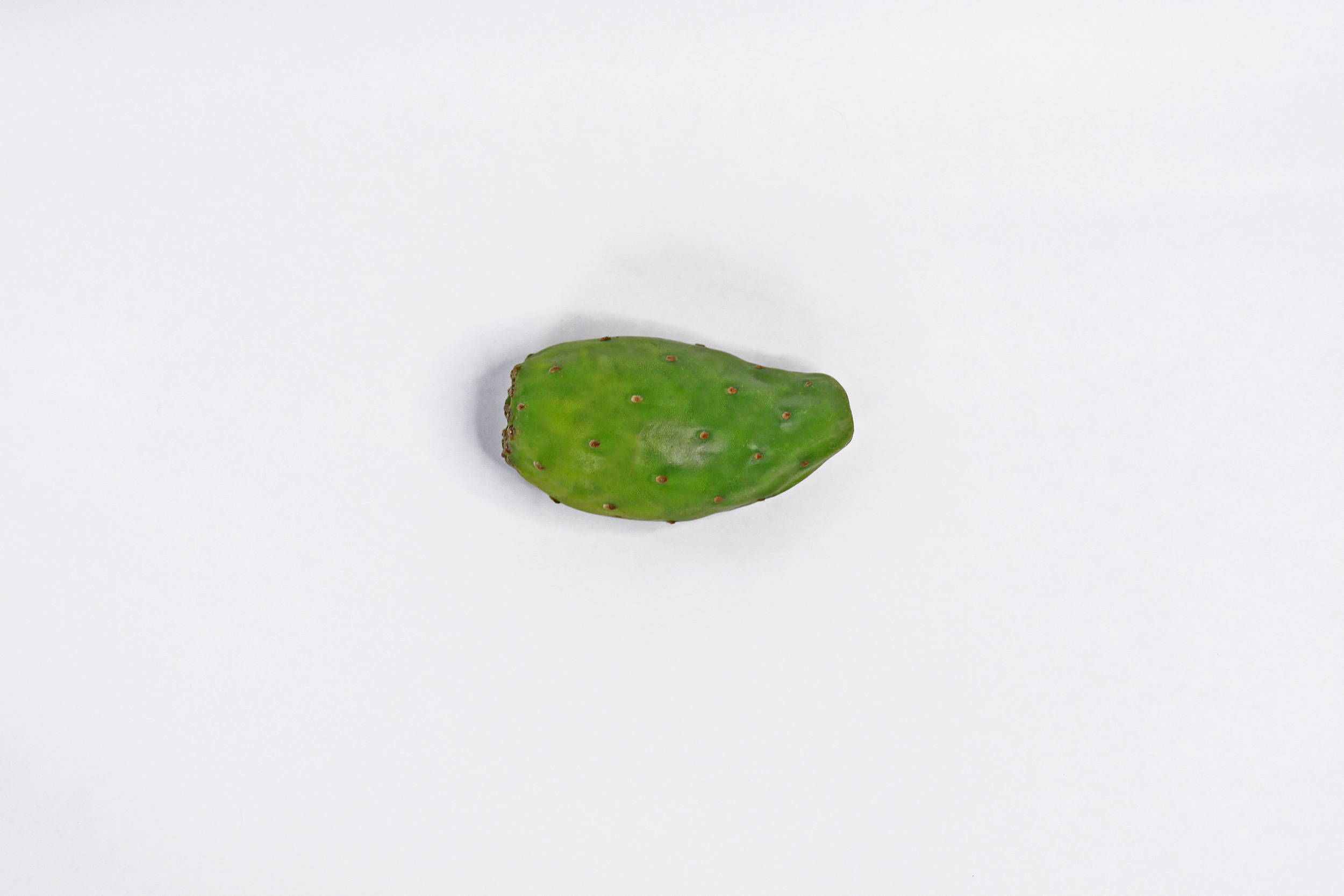 WHAT IS SABRAH OIL OR SABRAH™?
Sabrah™ stands as our commitment to bringing you the purest prickly pear oil, also recognizable as Barbary Fig Seed oil, Cactus oil, or Nopal oil. We take pride in terming it "Powerful, Precious & Pure Sabrah™," embodying its unmatched purity in the beauty market.
The journey of crafting a 50ml bottle of this luxurious oil demands meticulous effort, beginning with harvesting 110 pounds of Prickly Pear. The seeds, accounting for only 5% of the extract, are then separated, cleaned, sun-dried, and stored to be cold-pressed on demand, using a green extraction process.
Sabrah™ not only represents luxury but a green and pure venture into the holistic world of beauty.
WHY SABRAH™ FROM SUNIA K.?
At Sunia K., we share a personal bond with every bottle of Sabrah™ that reaches you. Sourced from the founder's native neighborhood in Tunisia, the product comes to life in eco-certified farms employing a patented machinery designed specially to extract the original Prickly Pear oil from the seeds, a process that has garnered popularity over time.
The fatty acid composition of the Tunisian Sabrah™ stands distinct from its Moroccan counterparts, a fact supported by recent research, offering you an oil of absolute quality and function, unparalleled in purity and benefits.
SONIA, TELL US WHY WE SHOULD USE SABRAH™?
Sabrah™ is more than just an oil; it is a beacon of purity and potency derived from nature," asserts Sonia. Rich in Omega 6, Omega 9, Vitamin E, and K, alongside phytosterols and polyphenols, it serves as a haven for all skin types.

It works diligently to protect your skin against signs of aging, environmental damages, while addressing concerns of redness, dark spots, and dehydration. The oil, lightweight and non-greasy, penetrates deeply, rejuvenating your skin from within, leaving it fresh, radiant, and nourished.
Experience the pure embrace of Sabrah™ and witness a skin reborn, resilient, and beautifully hydrated.
See its components, and you will understand.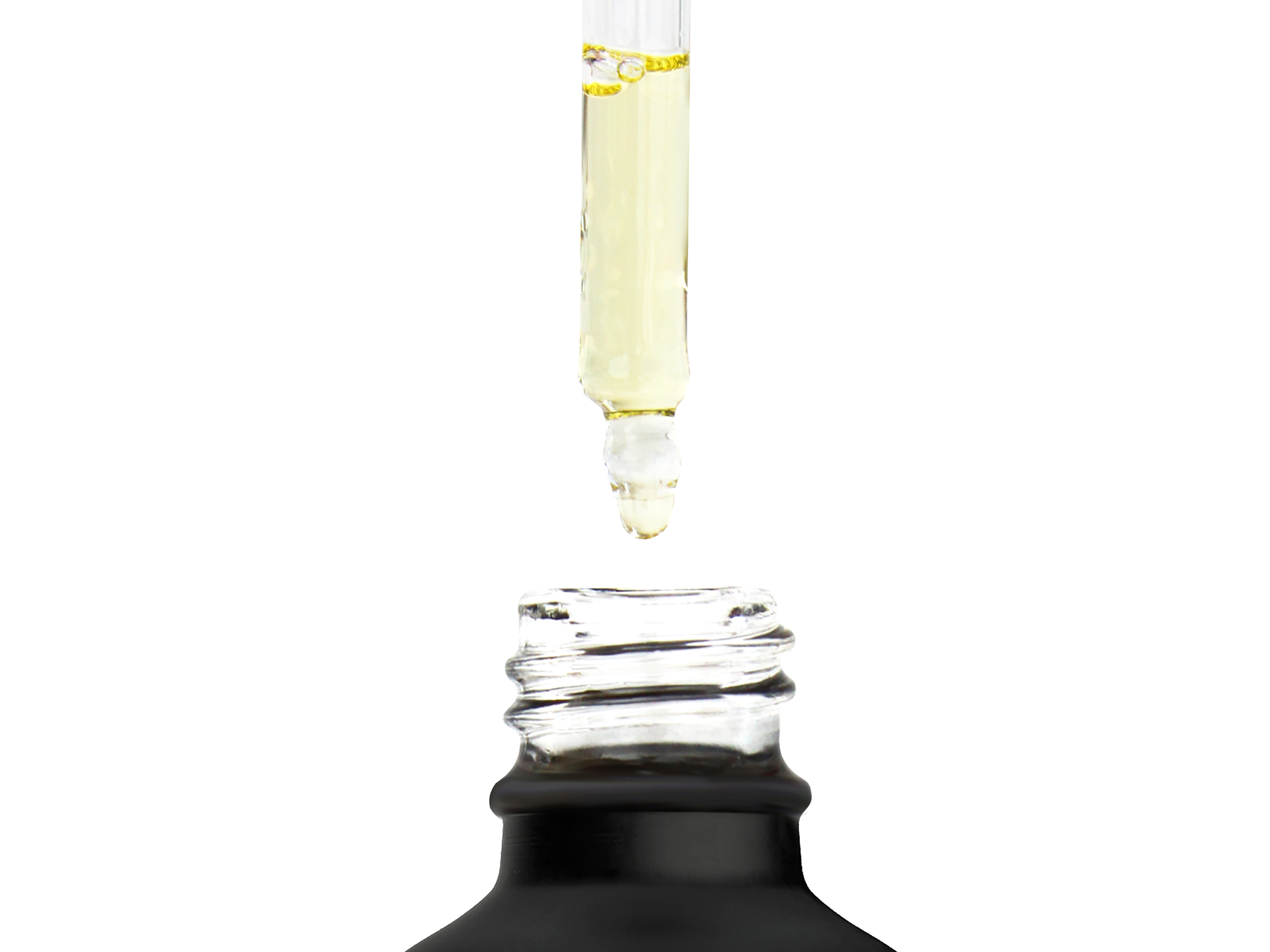 ONE INGREDIENT- MULTIPLE EFFECTS
100% Pure Prickly Pear seed oil
INCI NAME: 100 % Opuntia Ficus Indica Oil•
*Certified Organic by our Farm USDA, ECOCERT, Halal, Kosher.
Sunia K.™ Prickly Pear Seed Oil: A Symphony of Rich Ingredients for Your Skin
Dive into the luxurious and nutrient-rich composition of Sunia K.™ Prickly Pear Seed Oil, a meticulously crafted composition designed to nurture your skin. Discover the wholesome ingredients and their beneficial impacts on the skin:
Omega 6 (Linoleic Acid) – 62%
A critical player in skin health, Omega 6 cannot be synthesized by the human body, thus needs external replenishment. Its high concentration in Sabrah™ effectively:
Enhances skin barrier functions
Retains moisture
Moderates inflammatory responses
Helps in conditions like dermatitis, psoriasis, and redness
Ideal for oily skin, it counteracts aging effects and dryness, presenting a youthful appearance.
Omega 9 (Oleic Acid) – 21%
Although produced by the human body, its production wanes over time. Sabrah™ brings you the benefits of Omega 9, which:
Increases skin absorption
Locks in moisture
Offers anti-inflammatory properties
It works exceptionally well for dry skin, nurturing it to a supple and soft texture.
Palmitic Acid – 13%
Palmitic acid, a saturated fatty acid, diminishes with age, and Sabrah™ steps in to offer:
Skin softening properties
Moisture retention
Antioxidant benefits combating free radical damages
It stands as a guardian for damaged skin, offering a youthful and radiant complexion.
Tocopherol (Vitamin E) – 0.05% of Total Lipids, 150% More Than Argan Oil
Preferentially absorbed in humans, this natural Vitamin E variant in Sabrah™ ensures:
Profound moisturization
Strong defense against sun and pollution damages
Calming effects on sensitive skin
UV-induced skin inflammation reduction
Witness your skin's transformative journey towards a healthier state with regular use.
Vitamin K – 0.05% of Total Lipids
Harness the power of Vitamin K in Sabrah™ to experience:
Wrinkle prevention
Treatment aid for stretch marks, scars, and burns
Relief in conditions like acne and rosacea
Let the high concentration of Vitamin K in Sabrah™ rewrite your skin's narrative, steering it to a path of recovery and radiance.
Sterol – 9g/Kg
Sunia K. Prickly Pear Seed Oil offers a rich sterol content, promising:
Collagen preservation and stimulation
Antioxidant and antibacterial properties
Calming effects on the skin
Indulge in a skincare regime that backs your skin in its aging journey, offering vibrancy and health.
Polyphenol/Phenolic Compounds – 48-89 mg/100g
Leverage the protective shield of polyphenols in Sabrah™, which:
Guard against UV damage
Alleviate redness and irritation
Step into a skincare routine that anticipates and addresses your skin's needs effectively, offering a soothing and protective embrace.
The Unmatched Purity of Tunisian Prickly Pear Oil
At Sunia K., our founder's personal experience and a meticulous comparison with products from various regions stand testimony to the unbeatable quality and functional purity of Tunisian Prickly Pear Oil. Rooted in the founder's native Tunisia, where the Prickly Pear Seed oil journey began, Sabrah™ offers a blend that is distinctly superior to its Moroccan counterparts, carving a niche in skincare that is unparalled in quality and efficacy.
THIN MOLECULE , SMALL QUANTITY
-
FAST DELIVERY
Unlike many skincare oils, such as Marula and Moringa oils, Sabrah™ is formulated with a thin molecule structure derived from Prickly Pear Seed oil, allowing for quick absorption without a greasy residue – all thanks to a non-comedogenic rating of 0, which signifies zero pore-clogging. The concentrated benefits packed with Omega 6, Omega 9, Vitamins E & K, and phytosterols mean just three drops for the face and a single drop for targeted body areas suffice. Reap the rapid nourishing effects with just a small quantity.
PRICKLY PEAR SEED OIL BENEFITS FOR SKIN

One Potent Botanical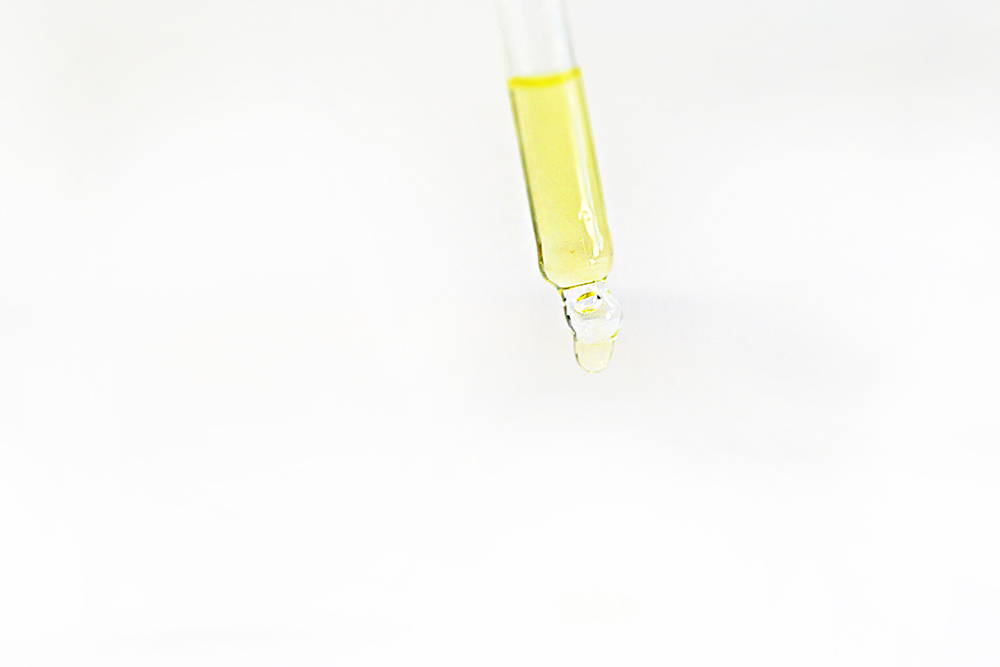 A Singular Potent Elixir Derived from Prickly Pear Seeds
Sabrah™ encapsulates the richness of prickly pear seeds in a versatile elixir that caters to all skin types. This remarkable product stands as a beacon against aging and damaged skin, offering a refreshing, nourishing, and balanced approach to skincare. Here's how Sabrah™ revitalizes your skin:
Nourishing & Softening:
Sabrah™ is rich in Omega 6 and 9, offering unparalleled moisturization that leaves your skin soft and glowing. It particularly benefits oily, damaged, and mature skin, promising instant radiance and deep hydration.
Preventing Damage:
The antioxidant-rich composition prevents free radical damage, maintaining youthful and radiant skin. It offers a protective barrier against skin conditions such as eczema and psoriasis, also helping to prevent fine lines.
Anti-inflammatory & Antioxidant:
Beneficial phenolic compounds and Beta Sterols in Sabrah™ calm irritation, making it an excellent solution for acne and other skin issues.
Regenerating & Restoring:
Sabrah™ boasts the highest level of Vitamin E among all skincare oils, promoting skin healing and regeneration. It protects your skin from environmental damages and encourages collagen production, enhancing skin elasticity and reducing signs of aging.
For Fine Lines & Dark Spots: Targets fine lines, dark spots, and sun damage effectively.

For All Skin Types: A boon for oily, normal, combo, and dry skin, it works to minimize pores and alleviate under-eye circles.

For Skin Conditions: Offers relief from acne, eczema, psoriasis, and rosacea while reducing redness and hypersensitivity.
Behind the Potency: Prickly Pear Seeds
The Powerhouse of Skin Rejuvenation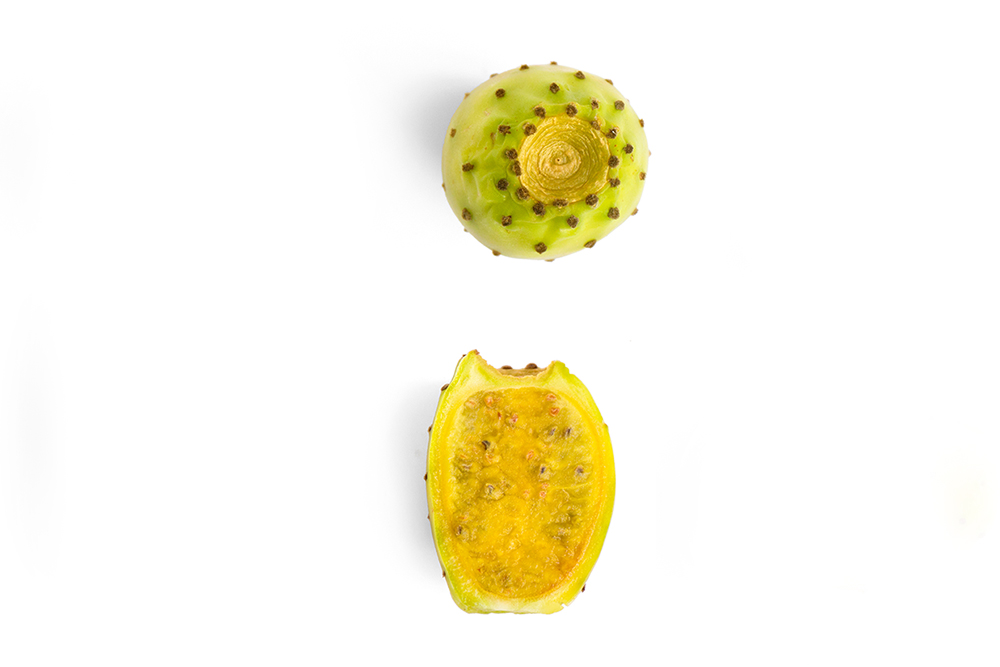 The Powerhouse of Skin Rejuvenation
Prickly pear seeds are the secret behind the potency of Sabrah™. These seeds are a powerhouse of nutrients and are meticulously processed to extract oil that is rich in benefits for the skin.
Rich in Nutrients:
The oil extracted is highly concentrated with vitamins and minerals, offering a nutrient-dense solution for your skin.
Environmentally Friendly Harvesting:
Prickly pear seeds are harvested sustainably, promising a product that is as good for the earth as it is for your skin.
High Absorption Rate:
The oil has a thin molecule structure, allowing it to be quickly absorbed without leaving a greasy residue, making it a preferred choice for skincare.
Scientifically Backed Benefits:
Scientific research underscores the oil's benefits in reducing UV-induced skin swelling, erythema, and edema. It encourages new collagen production, slowing down collagen degradation.
Tailoring to Your Specific Needs
The versatility of Sabrah™ allows it to be a perfect fit for various skin needs. From targeting fine lines to alleviating skin conditions, it is designed to offer a focused solution for your skin concerns.
How to Use Sabrah™ Prickly Pear Cactus Oil
Discover the versatile applications of Sabrah™ cactus oil for nourishing your skin and enhancing your natural beauty. Here's how you can incorporate it into your daily regimen
Gently smooth 2-3 drops on face, including lips, and around eyes as pictures below.

It can be used morning, evening, and in between. Especially restorative during the night.

May be added to your regular skincare routine or used alone with Rose Water.

Refresh your face or soothe sensitive areas by smoothing a drop of oil into the skin throughout your day.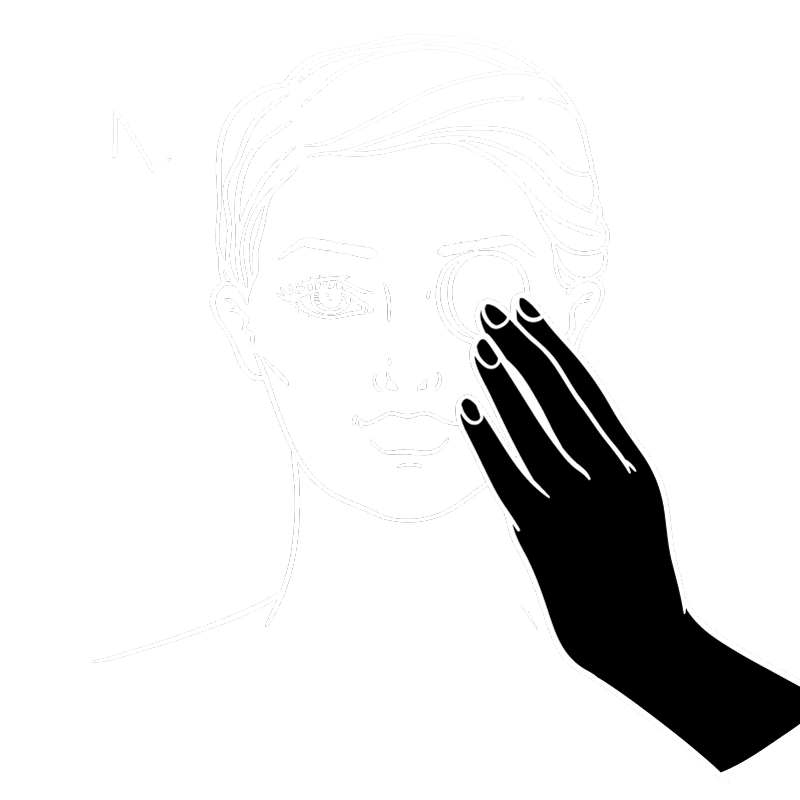 Cleanse your face thoroughly.
apply a thinner skincare product like rose water spray or any other toner.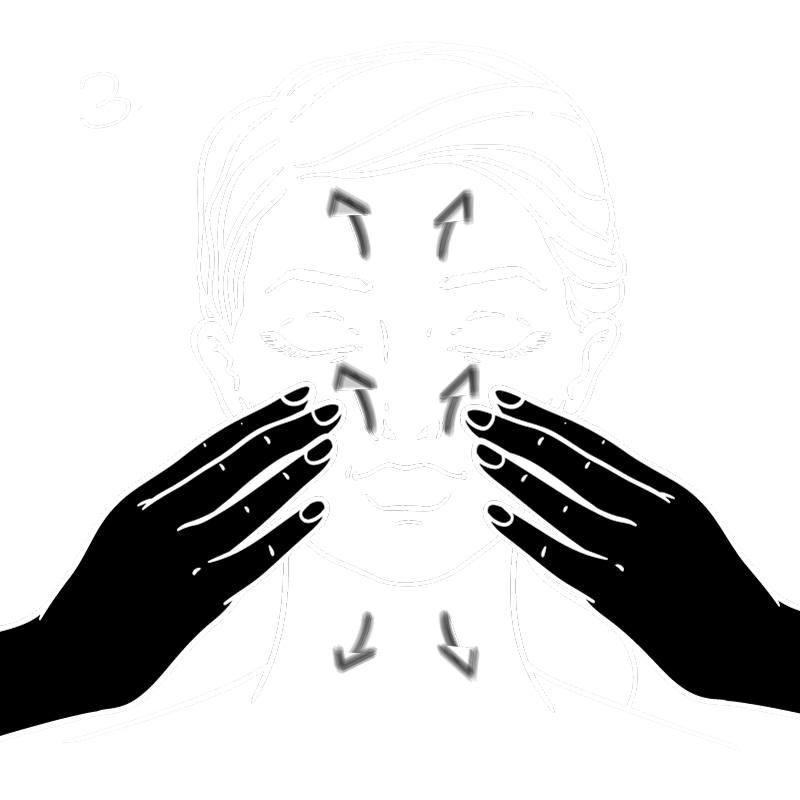 Gently smooth the oil over your face, including lips and around the eyes.
Use upward massage strokes from down to up.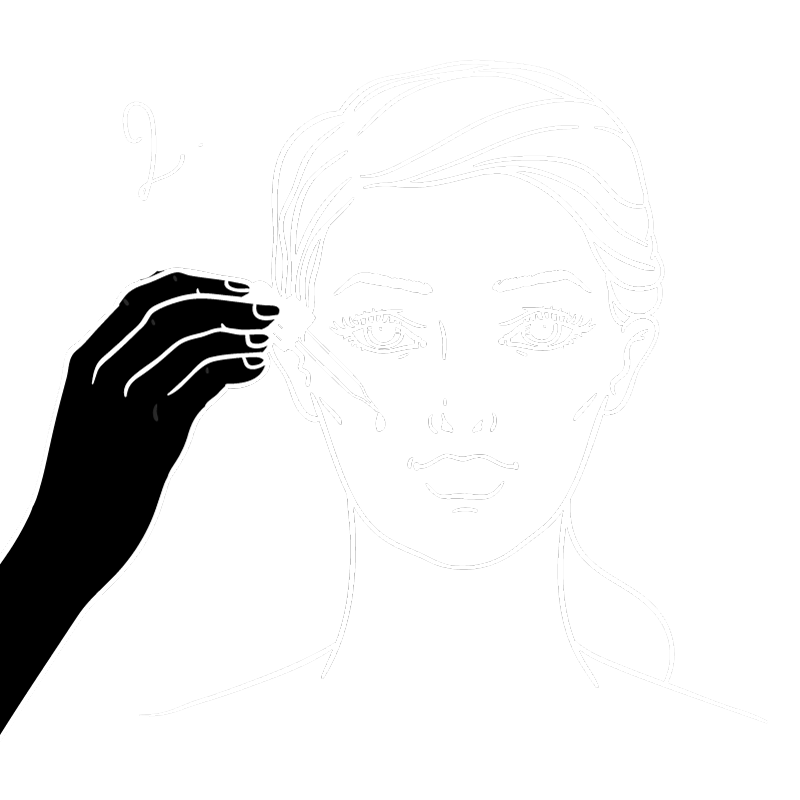 Dispense 2-3 drops of Sabrah™ oil onto your palm.
Note: Avoid direct contact with the skin using the dropper to maintain hygiene.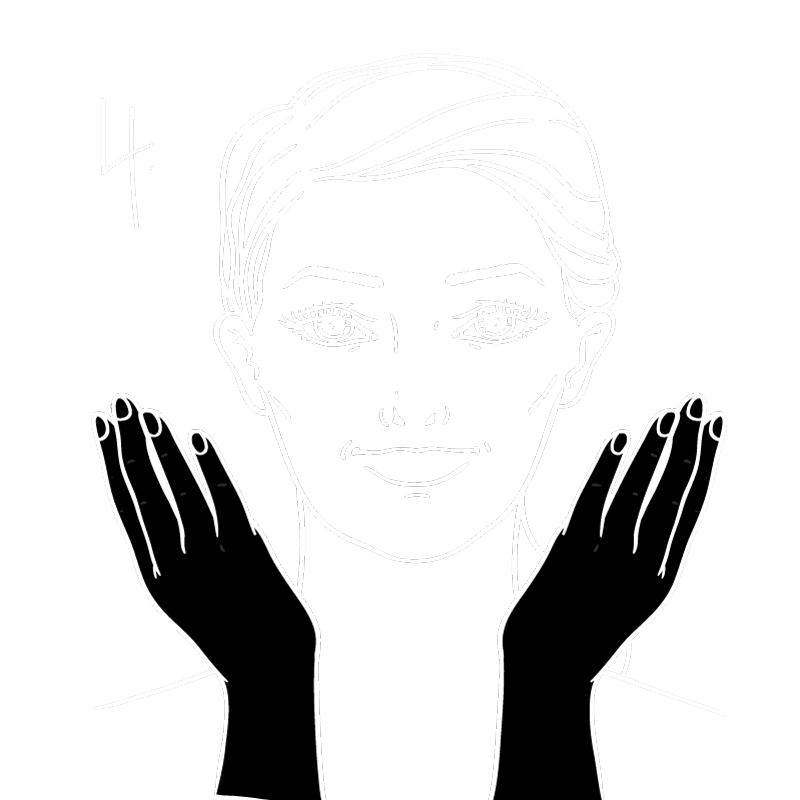 Use excess oil on your hands for the neck and décolleté areas.
May be used morning, evening, and in-between, proving especially restorative at night.
Targeted Application:Smooth a drop on affected areas like eczema or psoriasis spots, and scars.

All-Over Body Treatment: Add a few drops of Sabrah™ oil to a carrier oil (such as sweet almond, moringa, or jojoba oil) for a luxurious body treatment.

Nail Care: Boost nail strength and shine by massaging the oil into your nails.

Hair Revitalization: Apply a few drops to dry hair with split ends from roots to ends.


Leave in for 30 minutes before washing and rinsing for revitalized hair.
To Conclude
Close the oil bottle properly after use.
Enjoy a radiant glow with or without makeup, showcasing your naturally nourished skin.
"This is the first time to use your products and i think your products really works on me.I have oily, sensitive skin and I have been using this oil just for few weeks and i can see the big difference on my skin. My skin is healthier than before since i have eczema last year.Your products are really amazing."

Monica E.
IN LOVE WITH IT!

I am absolutely in love with and committed to the Sabrah Prickly Pear Seed Oil and Rosewater facial spray. I have been using both products combined now for a while and my skin is the healthiest it has ever been. I have overall very dry skin and have had trouble finding a moisturizer that works longterm with my skin type. I have been using the oil and rosewater spray in the AM and evening and my skin is much brighter and has a nice, healthy glow. It's also much smoother and very soft :) Occasionally, I will add an extra step and mix the oil with an organic coconut oil before bed, especially around my eyes, to keep things even and smooth. I absolutely recommend these 2 products to anyone searching for a facial oil/moisturizer that they will keep as a staple in their routine, especially for those who are prone to dryness. The Sabrah oil is truly a timeless skin care essential."
Sara Anderson
"MY BEAUTY TRANSFORMER! LESS IS MORE!
I start to use Sunia K oil since Oct 2018 and I cant live without it! As I am approaching to 40, I used to visit dermatologist once a year for laser treatment to fix my uneven complexion. Thanks to Sunia K, now I cut my skincare rituals. Just Sunia K rose toner, moisturizer and Sunia K oil. Done! My friends are amazed at my tighened skin (they all wonder if i lost some weights. The fact is i did nothing and i gain some weights instead). I admit it tightens my skin and it looks less saggy now. Thank you! Super value for money!"

Grace H.
"HIGHLY RECOMMENDED!
As an African American woman in her early 40's caring for my skin has become a top priority. Luckily for me I have been introduced to Sunia K Sabrah oil and Rose water. Within one week of using the products i saw a significant change and a glow to my skin! The Sabrah oil moisturizes my skin and the Rose water hydrates and refreshes my skin leaving my skin looking and feeling amazing!! If i could give these products 10 stars i would!. "Thank You Sunia K!!

Nina Lewis
"SIMPLIFY MY SKINCARE ROUTINE YET EFFECTIVE!
I am in my late 30s and have 2 kids. I don't have too much time spent on skincare everyday as i am occupied with my work and my kids. Since I have been using Sunia K Sabrah, it hydrates my skin and it is not greasy at all (pretty light in terms of the texture). I have been using many other brands like UMA, May Lindstrom, etc, I used to have whiteheads or lipids around my eyes whenever I use facial oils. It never happens on Sunia K Sabrah. Last but not least, the pores around my nose are getting smaller (I have been trying every means to minimize it but in vain, like laser treatment, etc)!! Thanks Sunia K, it makes my life easier and it is very effective! Merci beaucoup!"
Michelle H.
HOLY GRAIL FOR MY 4-YEAR-OLD BOY! SOOTHE HIS ECZEMA EFFECTIVELY!
We live in Hong Kong and the weather is pretty humid. Since March 2019, eczema was back to attach my 4-year-old son (as Sunia K toner and Sabrah soothes my eczema months ago), I put my faith in the bottles and try it on my son. Voila! after continuous applying toner and oil on my son's arms and legs for 1 week, the eczema is gone! (without using steroids cream!!!!!) To be frank, at the beginning, I wonder if it can be applied on my kid as he is very young. But I believe it is truly organic and apply it on my son for trial, to my surprise, it works very effectively on him! I understand there are many "organic" toners in the market and I have been trying many other brands, I would say Sunia K Rose Water is absolutely value-for-money! "
Mrs Luk
Sunia K.™PRICKLY PEAR OIL INFORMATION FOR FACE
How do I use Sabrah™?

Utilizing Sabrah™ is straightforward. It's a high-efficacy facial oil, packed with nourishing fatty acids and antioxidants that rejuvenate your skin. For optimal results, maintain a simple skincare routine: cleanse, apply a toner (preferably Rose Water Spray), and then apply Sabrah™ morning and evening. If necessary, follow up with sun protection in the morning and a night moisturizer in the evening.
Can I use Sabrah™ with other skincare products?
Absolutely. Sabrah™ complements a variety of skincare products, including those containing Vitamin C, Hyaluronic Acid, and Retinoids. To facilitate better absorption, apply products in ascending order of their texture, starting with the thinnest.
What product can Sabrah™ replace?
Sabrah™ is a superior alternative to other face oils available in the market. It can seamlessly replace your current face oil, serving as a potent main moisturizer in your skincare regimen. Simply cleanse your face, apply rose water spray, and nourish your skin with Sabrah™.
Is Sabrah™ suitable for oily/damaged or sensitive skin?
Yes, it is. Sabrah™ is formulated to suit all skin types, including sensitive, oily, and damaged skin. Its lightweight formula ensures quick absorption, providing a powerful yet gentle nourishment to your skin.
Why is Sabrah™ pricier compared to other prickly pear oils?
Sabrah™ warrants its premium price due to its labor-intensive production process which yields the purest form of prickly pear oil rich in skin-beneficial nutrients. Moreover, our commitment to sustainable practices and fair labor policies contribute to the cost. Despite the premium price, Sabrah™ offers value for money as a small quantity suffices for each use, making a 50 ml bottle last up to six months.
How long will a 30 ml bottle of Sabrah™ last?
A 30 ml bottle of Sabrah™ can last up to four months with nighttime use only, as just two to three drops are sufficient per application. If used twice daily, it can last up to three months, offering you premium skincare at about 30$ per month.
How long until I see results with Sabrah™?
You can experience immediate freshness and nourishment upon applying Sabrah™. Noticeable improvements can be seen within a week, with optimal results manifesting between 30 to 45 days, depending on your age and regularity of use.
What is Sabrah™'s shelf life & storage?
Unopened, Sabrah™ retains its efficacy for 24 months from production. Once opened, it remains potent for six months. Ensure to store it in a cool place, away from direct sunlight and extreme temperatures.
What are the ingredients in Sabrah™?
Sabrah™ contains 100% pure prickly pear oil, scientifically known as Opuntia Ficus-Indica. It is USDA and Ecocert certified organic by our farm, guaranteeing the highest quality.
Is Sabrah™ safe for pregnant women or children?
Yes, Sabrah™ is safe for both pregnant women and children. However, we recommend discussing with your healthcare provider to define your comfort level with using any new product during pregnancy or on children's skin.
Is Sabrah™ tested on animals?
No, Sabrah™ is vegan and cruelty-free, adhering to ethical production practices, although it does not carry the cruelty-free logo.
Is Sabrah™ good for acne?
Absolutely. With a comedogenic rating nearing zero, Sabrah™ won't clog your pores, making it a fantastic option for acne-prone skin.
What is the comedogenic scale of Sabrah™?
Sabrah™ boasts a nearly zero comedogenic rating, meaning it doesn't clog pores and is suitable for all skin types, including acne-prone skin.
Is Sabrah™ good for eczema?
Yes, it is. Applying a few drops of Sabrah™ to affected areas can provide relief. It can also be applied after cleansing your face for a rejuvenated and nourished skin.